Arizona – Tuesday, August 2nd
Governor: Trump endorsed Kari Lake, a former television news journalist.
US Senate: Former President Trump put the weight of his endorsement behind Blake Masters, a venture capitalist with close ties to Peter Thiel. Masters has been leading in the recent polls.
Attorney General: Trump is backing Abraham Hamadeh.
Secretary of State: Mark Finchem has received Trump's support.
Congress – Trump endorsed two incumbents for reelection, Representatives Paul Gosar and Debbie Lesko received the former President's stamp of approval for reelection.
Trump also endorsed Navy veteran and small business owner Eli Crane in a packed field for Arizona's 2nd congressional district.
State Legislature: David Farnsworth
Kansas – Tuesday, August 2nd
Governor: Trump endorsed Derek Schmidt who currently serves as Attorney General. If he wins Tuesday, he will face incumbent Governor Laura Kelly (D).
US Senate: Trump is backing incumbent Senator Jerry Moran for another term.
Michigan – Tuesday, August 2nd
Trump has arguably made the most endorsements in the Wolverine State, including a long list of candidate for State Representative.
Governor: Trump announced his endorsement in this race a few short days ago throwing his weight behind businesswoman and political commentator Tudor Dixon who's in a close race with automotive dealer Kevin Rinke. Ryan Kelley and Garrett Soldano –who both have received a large amount of support from Trump enthusiasts– are also in the race and aren't too far behind in the polls.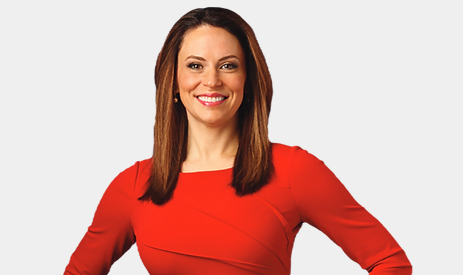 Congress: Trump has a long list of endorsed candidates for Congress in Michigan. It includes incumbent Representatives Bill Huizenga, John Moolenaar, and Lisa McClain.
He also endorsed John Gibbs, who is running against Rep. Peter Meijer. Meijer infuriated the former President when he voted for impeachment.
Trump also endorsed Steve Carra–a State Representative running to replace current Congressman Fred Upton who is retiring– and John James who ran unsuccessfully for US Senate in 2018.
State Legislature:
Senate: Mike Detmer & Jonathan Lindsey
House: Mick Bricker, Jackey Eubanks, Mike Hoadley, Matt Maddock, Angela Rigas, Kevin Rathbun, Jon Rocha, Rachelle Smit
**Note: Trump also endorsed Matt DePerno for Attorney General and Kristina Karamo for Secretary of State, but these candidates will be confirmed at a State Convention later this month.
Missouri – Tuesday, August 2nd
US Senate: While Trump has not made an endorsement in this race, he ruled out endorsing Congresswoman Vicki Hartzler when he told people they "can forget about Vicki Hartzler" on his social media platform. Notably, former Governor Eric Greitans has former Fox News personality Kimberly Guilfoyle — who is engaged to Donald Trump Jr. and serves a Trump advisor– on his campaign team.
Tennessee – Thursday, August 4th
Governor: Trump is supporting the current incumbent Governor Bill Lee who is seeking his second term.
Congress: Trump endorsed three incumbents for reelection: Reps. Chuck Fleischmann, Mark Green and Diana Harshbarger.
Washington – Tuesday, August 2nd
Congress: Trump endorsed two challengers for Congress in Washington. Joe Kent, who's running in the 3rd district, and Loren Culp who's seeking the 4th district.
About Post Author