Shelling Intensifies in Eastern Ukraine
Per CBS News: "Ukrainian forces and the pro-Russian separatists they're fighting in the country's east reported a second day of increased shelling on Friday, as the leaders of the rebels' self-proclaimed Donetsk and Luhansk People's Republics accused the Ukrainian government of planning an imminent attack." [READ MORE]
Hunter Biden's Business Partner Turns On Him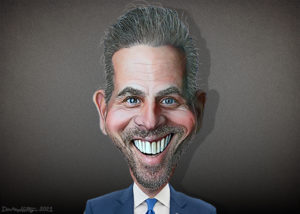 Hunter Biden is going to be feeling the heat from the judicial system.
According to JustTheNews: "Hunter Biden's longtime business partner is making an unorthodox bid to avoid prison time for fleecing an Indian tribe, portraying himself to the sentencing judge as a victim of the Biden family's "vitriolic media coverage" while using the presidential son's Chinese business partner to make a case for leniency." [CONTINUE READING]
College Football Playoff Sticking With Four Teams Through 2025
The CFB Board of managers approved keeping the College Football playoffs to four teams through 2025. They will continue to discuss changes  to the format for the 2026-27 College Football season.
Congressman Passes Away at Age 59
Minnesota Congressman Jim Hagedorn (R-MN) has passed away at the age of 59. Hagedorn was diagnosed with Stage 4 kidney cancer in 2019. He is survived by his wife Jennifer Carnahan, who formerly served as the Minnesota GOP Chair [READ MORE at 411]
Staggering 58% Of Population Feels Job is Main Source of Mental Health Struggles
According to a new study from NextGov: "Almost two years into the coronavirus pandemic, nearly 7 in 10 working Americans feel burned out with little distinction between work and life, and a majority (58%) believe their job is their main source of mental health challenges." [CONTINUE READING]
GOP Pushes for Transparency Laws in Classrooms
The GOP is making a push for parents to be able to see what's going on inside their children's schools in regards to curriculum. According to the Washington Examiner: "Republicans in dozens of state legislatures have introduced bills aimed at expanding curriculum transparency in public schools following months of backlash from parent activists over the inclusion of critical race theory and gender ideology in lessons." [CONTINUE READING]
About Post Author