Senator Ted Cruz (R-TX) made an endorsement announcement on Wednesday that is setting up a proxy battle between him and former President Donald Trump in the state of Wisconsin.
Cruz is putting his weight behind former Wisconsin Lt. Governor Rebecca Kleefisch in her bid for Governor.
"I'm proud to endorse [Rebecca Kleefisch] for governor of Wisconsin. Rebecca will fight for a stronger economy, school choice so parents are back in charge of their kids' education, & she will work to protect Life & our #2A. Support Rebecca's campaign today!" Cruz tweeted.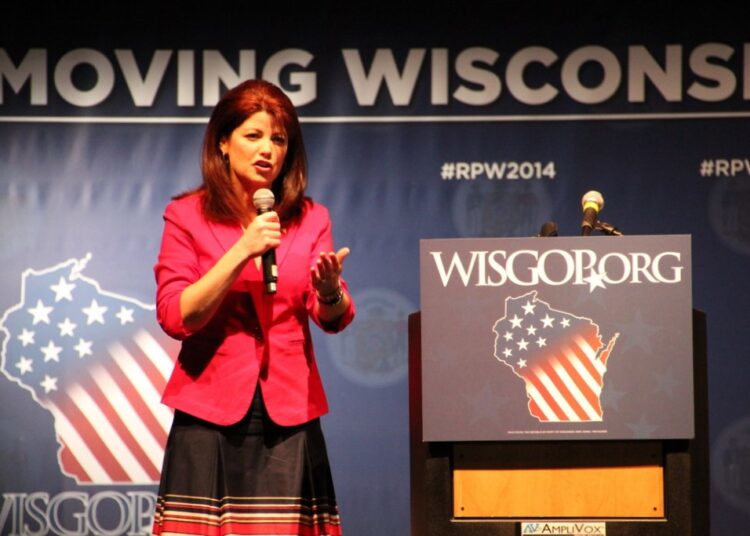 Kleefisch happily accepted Cruz's endorsement.
"[Ted Cruz] knows the fight Wisconsin is up against on the federal level and knows our state needs a strong, proven leader as governor to fight against Bidenflation and for our pro-life and pro-2nd Amendment values," Kleefisch celebrated on Twitter.
This endorsement pits Cruz against former President Donald Trump ahead of a potential 2024 GOP Primary rematch for the White House.
Trump is backing Republican businessman and Army Veteran Tim Michels for Wisconsin Governor. Michels served as an Army Ranger before opening his own construction company.
The primary is slated to take place on August  9th. The latest poll shows Michels leading Kleefisch 41% to 35% in a race that could clearly come down to the wire.
About Post Author